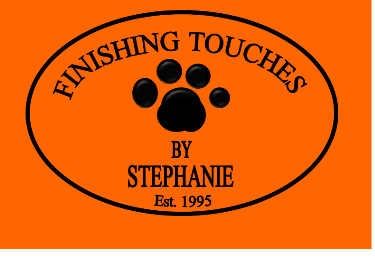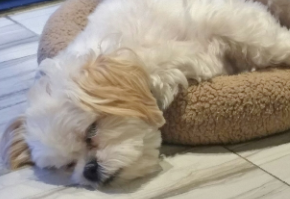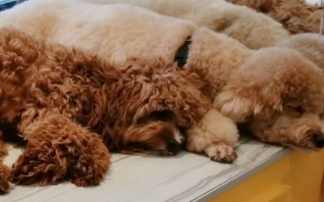 24-Hour Care Boarding


Whether it's one night, one week or even a month, your pet will enjoy staying in our 'Cageless 24-Hour Hotel Facility'! Our focus is keeping your pet safe, healthy and happy. All pets are supervised 24 hours by our trained, caring staff. Each pet is fed & watered individually to avoid confrontation.

All '1st Time Potential Overnight Guests' will require to schedule a '2 Hour Trial Day Visit of $25+tax' prior to making reservations for their Overnight Stay.

It is important that our guests have had sufficient time to exercise and socialize prior to sleep time. As a result, we ask that you check-in your pet/s for their overnight stay before 2:00 pm to ensure they will have sufficient time to tire themselves prior to sleep time. This will give them the greatest chance of being ready to sleep and not being disruptive to the other dogs.

Please bring enough food for your pet's stay…it is very important to keep your pet eating the same food to prevent stomach upset. If your pet has special needs (such as prescription food or medications), please let us know on the registration form and we will provide the special attention needed. We do not administer injections.

We do provide freshly laundered beds & blankets for our furry guests. However, if you wish to bring your pet's personal items, please kindly make sure it is washable and labeled with your pet's name on it.
***All Overnight Pets need to arrive in a Clean and Good Condition prior to stay***

24-HOUR OVERNIGHT RATES

Up to 20 lbs 21 lbs – 30 lbs 1st Time Overnight 2hr - Trial Day
$100/Night $120/Night **$25**

Guests Check-In: Monday – Friday - 7.30am - 7.30pm

Guests Check–Out: Monday – Friday - 7.30am -12 Noon

*If you need to leave your pet after Check-Out Time at 12 Noon on a Scheduled Departure Date, a Single Playcare rate of $45 will apply*

*If you are unable to pick-up your pet after Closing Time on a Scheduled Departure Date, an additional Maximum Overnight Rate of $100 / $120 will apply and pet shall remain for additional night stay*
*** NO REFUNDS WILL BE ISSUED IF OWNER SHOULD DECIDE TO SHORTEN THE LENGTH OF STAY ***
Overnight Rates Include: 24-HOUR SUPERVISION & ADMINISTRATION OF MEDICATION ( ORAL ONLY )
FOUR Complimentary Relief Walks – Additional Walks are $10 Per Walk

TWO Complimentary Feedings – Additional Feedings are $5 Per Feeding

Pick-Ups/Drop-Offs: $15 & Up (Depending on location)
CANCELLATION POLICY
*** We understand ' THINGS ' happen...there will be STRICTLY NO SUBSITUTE for use of any other services in place of your CANCELLATION ***
50% of the TOTAL SCHEDULED BOARDING will be charged if Cancellations are made LESS THAN 7 DAYS of the scheduled Arrival Date.
100% of the TOTAL SCHEDULED BOARDING will be charged if Cancellations are made LESS THAN 48HRS of the scheduled Arrival Date.

HOLIDAY SURCHARGE

A holiday surcharge of $15 will apply to your overnight rates for the following periods:

New Year's Eve Independence Day (July 3rd, 4th & 5th)
New Year's Day Labor Day Weekend (Friday – Monday)
Martin Luther King Weekend (Friday – Monday) Columbus Day Weekend (Friday – Monday)
President's Day Weekend (Friday – Monday) Thanksgiving Day Weekend (Wednesday – Sunday)
Easter Weekend (Friday – Sunday) Christmas Eve
Memorial Day Weekend (Friday - Monday) Christmas Day
24-HOUR CARE BOARDING & NYCDOH VACCINATION REQUIREMENTS
All dogs attending Boarding are required to :
• Be at least Four Months Old & Fully Vaccinated.
• Be in general good health, Clean & Good Condition, FREE FROM FLEAS & TICKS.
• Be Spayed or Neutered - Puppies under seven months of age are exempted.
• Prior to your 2 Hour Trial Day Visit, All pets must provide the following THREE ...
• Completed Release Forms - Downloadable at the Bottom of the Page
• Copy of Health Certificate showing EXPIRATION DATES for :

RABIES, DISTEMPER / PARVO and BORDETELLA

• COPY of RABIES CERTIFICATE including the following :

All Rabies Vaccine Information
Owner/s & Pet/s Information
Markings/Color of Pet/s
*** Veterinarian's SIGNATURE & LICENSE # ***
• PLEASE - NO INVOICE OR PICTURE-TAKEN COPIES ARE ACCEPTABLE •
● Please Schedule a 2 Hour Trial Day BEFORE making reservations for Overnight Boarding.
(Weekdays after 10am)